/>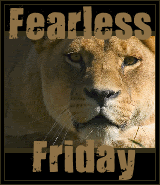 I woke this morning and as I was praying, the Lord laid upon my heart the thought of my singleness. In the past I viewed my being single as a handicap. I didn't fit in anymore. I had been married for 22 years and just did not know HOW TO BE SINGLE nor did I desire to be SINGLE.
I had never viewed my thoughts as sin until a recent bible study. My fear of being single was causing "being in a relationship" my main focus - my main idol of the heart. The hope of being in a relationship would deliver me from the loneliness of singlehood. I do believe God allowed my fiance' in to my life for a purpose. He always uses people and events in our life "FOR OUR GOOD"........ For some reason though - we did not get married.
I have made the statement in the past that I desire to be so lost in the Lord that a man will have to seek him first in order to find me! WOW..... Today I stand on that statement. It doesn't matter what the rest of the world thinks of us and whether or not they respect us is immaterial: God's grace has freed us from demanding our own respect and now we can live for the fame and honor of Jesus (1 Cor. 10:31).
Dr. Steve Childers wrote: Faith requires a continual rehearsing and delighting in the many privileges that are now ours in Christ....
Notice that faith is setting our affections on Christ!
If asked last July when my Fiance' broke our engagement if I would still be content the following February I would have answered "NO" and in my own strength that answer would still be NO.....
This day I chose not to fear my singleness and trust that my Savior adores me as his own child......
DOESN'T GET ANY BETTER THAN THAT!