br />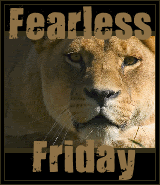 Today I'm joining Angie at Fearless Friday for prayer - please look at the request and join us as well.....
This past week we had a neighbor shoot himself.... We formerly attended church with this family in the past and he was a 2nd cousin to my Son in Law.
Such a sad situation and they most certainly need the Lord to comfort and restore them..... Please remember them in your prayers!
In Christ,
Holly